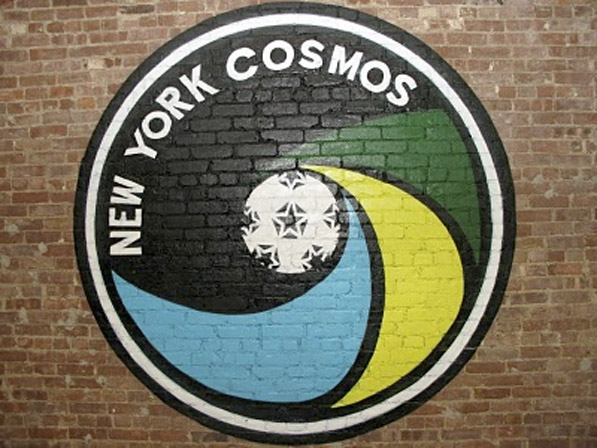 The New York Cosmos  announced the formation of their official Training and Development Program (TDP). Led by Cosmos Director of Youth Development Fabian Banchiero, the TDP consists of two tiers that serve as a potential pathway to the professional team.
The first tier consists of Training Programs in which professionally trained and qualified New York Cosmos coaches will provide soccer development training sessions, coaching, camps and clinics to youth soccer leagues, clubs and teams in local communities throughout the tri-state area. The second tier consists of the Development Program that will primarily focus on elite training, camps and clinics for more advanced players and highly competitive travel programs.
"We are very excited about launching the New York Cosmos Training and Development Program this year," Banchiero said. "We believe that our programs will bring an ideal structure and pathway for all youth players, clubs and leagues in our area. We are providing a model that is similar to what has been successful at many clubs in Europe and South America."
The Cosmos TDP coaching staff will consist of hand-selected, highly qualified and trained professionals who are based locally in order to provide commitment and consistency for players in the program and region. It will also be directly tied into the first team and future academy program.
"This is another good step for our club," Cosmos head coach Giovanni Savarese said. "Fabian and I will work together closely to create a unified philosophy for our entire organization, beginning at the top, and filtering down to all our youth programs. The TDP will also lay the foundation for next year's new Cosmos Academy."
The Cosmos Training Development Program has already agreed to training partnerships with organizations in New York's Hudson Valley and Westchester County: Rivertowns United/AYSO Region 324 and AYSO Area 3T.
"As a child I attended Pelé's soccer camp in New York, so I'm pleased to announce that the Cosmos will provide training, coaching and direction to our club members," said Rich Bloom, Rivertowns United/AYSO Region 324 president. "Our club looks forward to growing with the Cosmos over the coming years."
Rivertowns United/American Youth Soccer Organization (AYSO) Region 324 has provided soccer programming for the villages of Ardsley, Dobbs Ferry and Hastings-on-Hudson for more than 30 years, with more than 1,000 players and over 100 volunteers currently registered. The Cosmos will provide weekly training for all of the region's standard primary (core) programs, from U-5 to U-16, as well as the club's travel/select teams which compete in the AYSO Area 3T Extra League and the Westchester Youth Soccer League.
AYSO Area 3T comprises of 16 regions (community-based programs) with 8,366 players and 1,283 volunteers throughout the lower Hudson Valley and greater Westchester County areas. Committed to providing world-class soccer programs that enrich children's lives, AYSO has been a leader in youth sport since its formation in 1964.
Together with the Cosmos, AYSO Area 3T will offer a Cosmos Satellite School for the most advanced players in AYSO Area 3T, with boys and girls teams in the U10, U11, U12, U13 and U14 age groups. After an initial trial and selection process, players will train weekly with the Cosmos Satellite School teams in addition to training and competition with their community-based teams. Postseason tournaments will serve as capstone experiences for these Cosmos Satellite School players representing AYSO Area 3T.