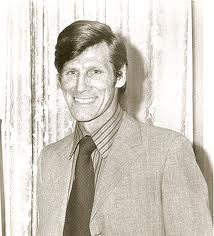 By: Stephen Brandt
Starting my teaching career as the Professor of Cosmos History, I could have gone many different ways. I could have told you guys about Steve Ross, Pele, or Shep Messing. But instead, I found one of their former coaches, Mr. Gordon Bradley. Not only did he coach the club to its first Soccer Bowl victory, but also played for the club.
Gordon Bradley was born in Sunderland Uk, on November 23, 1933. He started his career in the Sunderland youth set up before shattering his right knee cap in a training session, and this was all before he'd made his full first team debut in England. It took him two years to be able to play again. While at Sunderland, he was a forward, but when he moved on in his career he moved back to center half. As a side note here, when I talk about the defense I'll always use the older terms when describing them. Center half is center defender.
When Gordon finally got to play, he moved onto lower division clubs in Bradford Park Avenue, and Carlisle United. After seeing his career stagnate in England, Gordon moved to this side of the pond and played for Toronto Roma of the Eastern Canada Professional Soccer League that was in 1963. Eventually, as Gordon combined playing and coaching he moved to the States, and New York City.
He actually played in the first NASL team in the city, the New York Generals. While they didn't make it, it paved the way for people in the city to know who he was and plant the seeds for his career. In 1971 the expansion NY Cosmos signed Gordon as their first coach, and a player.
Gordon directed the club to its first Soccer Bowl win, and continued to play until 1975 when he was fired after a 10-12 season. He was replaced by Ken Furphy. But that wasn't the last time Gordon was part of the club. He returned to the sidelines of the Cosmos in 1977 before being bumped upstairs as Vice President.
However, the next year he moved teams again, signing to coach the Washington Diplomats. He lasted with the Dips until 1980 when he was fired and replaced by a manager who had replaced him once before, Ken Furphy.
Gordon did continue coaching though; he spent sixteen years at George Mason as their head coach. Bradley compiled a 183-113-35 record.
In 1973 he had his worst spell as a manager. He took over the US National team and took them to six straight losses. He was fired later that year.
April 28, 2008 Gordon lost his battle with Alzheimer's and died in a nursing home in Virginia.