By: Nasty Nick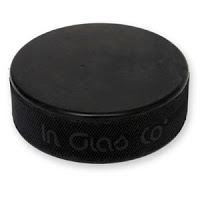 Interesting story out of New York City Tuesday - well other than the Henry to Red Bull rumors: Any chances of a second MLS team in the area might hit a freeze, literally!
According to the New York Daily News, the Borough of Queens is about to make a pitch to land the troubled
New York Islanders
hockey team. The odd thing about this is that they are rumored to want to build a brand spanking new arena in the Willets Point area, which if
we remember an interview with Major League Soccer Commissioner Don Garber
, was the possible location for a potential second New York City club.
So what does this all mean? Well, the New York Islanders and the town of Hempstead have been grandstanding for quite some time with the
Lighthouse Development Project
, Islanders owner Charles Wang vision for a better Long Island. If for some reason this development does not go through then the Islanders could be on the move. There have been rumors linking them to Kansas City, but anything can really happen. There really are three scenarios that can play out here:
Scenario 1 - The New York Islanders agree to a move to Willets Point and build a new 20,000-seat hockey arena for the club. Unless that arena has a retractable roof and enough space to fit a proper soccer pitch in there that would all but end the hopes of a soccer team in Willets Point.
Scenario 2 - The New York Islanders owner Charles Wang and the town of Hempstead come to an agreement on The Lighthouse, the Islanders stay in Nassau County and Queens losses out on another professional franchise (see: the Jets). That would be a shame, because the idea of another sports franchise and facility in Queens really would create great revenue for Queens! WINK WINK!
Scenario 3 - The New York Islanders get sold and relocated to one of the rumored locations other than Queens and... go back to Scenario 2 and read from Queens loses out on...
So this development can really mean a lot to Major League Soccer and its desire to be located in Queens. It will be something to watch!