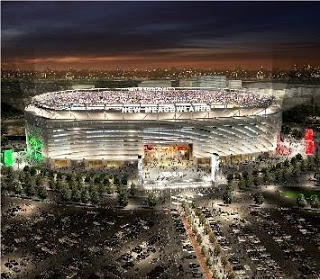 Today the World Cup Bid Committee announced
the cities that will be part of its official bid for the World Cup and New York was on that list. This comes as no surprise as New York did host a game in the 1994 World Cup at Giants Stadium, and with a brand new world class facility at the Meadowlands, it was hard to imagine they would keep New York City out of the equation this time around.
This is great news for the City of New York as well as the northern part of New Jersey because if the USA is selected to host the tournament, tourism dollars will be pouring into the areas economy. No news yet over what city will host the final, but one can hope!