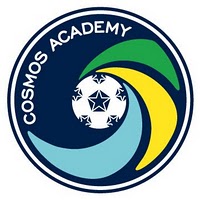 Los Angeles Football Club
has ended its affiliation with the New York Cosmos.
"In addition, we have decided to end our affiliation with the New York Cosmos and Cosmos Academy West. We wish them all the best in their future endeavors, and know that they will be successful in each of them."
There was never any sense for the Cosmos to have this affiliation to begin with as the goal is to become a Major League Soccer team. If selected to MLS, the Cosmos would probably had to have given up LAFC under the leagues territorial rules.
Amazingly this can be seen as a positive step towards MLS acceptance, but because of the lawsuit against the Wilpon family, who the Cosmos have spoken with about a potential facility, the news will be seen by many as signs of a downfall.
The roller coaster continues....