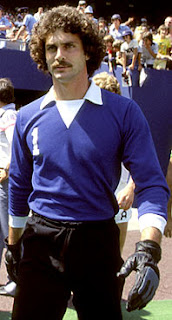 Earlier today, this site talked about Shep Messing on WFAN discussing the relaunch of the Cosmos. Some were confused why Shep, who covers Redbull games for MSG, would be talking about the faith he had in the Cosmos return. Any confusion should be cleared up now as on the latest episode of
MLS Extra Time Radio
Messing says that tomorrow the Cosmos will announce him as an international ambassador.
Sorry ladies, Shep will not be posting nude this time.
During the hour long show Simon Borg asks Messing straight out "And Shep, you would not be joining if the Cosmos were not coming back"
Messing responded saying "Well guys, you said it, I didnt"
Shep goes on to discuss the faith he has in the Cosmos group and mentions how Don Garber even stated the importance of having the Cosmos name back.
Welcome aboard Shep!