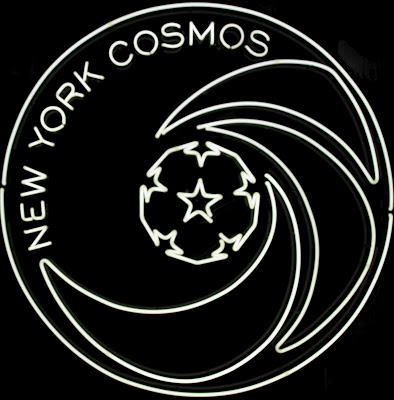 By: Cesar Diaz

Time after time, I'm asked to share my opinion of whether the New York Cosmos will ever join Major League Soccer. And time after time, I point out the good that the Cosmos organization has done since they announced their return.

Cosmos Copa, two Cosmos Academies, the PDL team, their ongoing discussions with Major League Soccer, and the hard work the Staff puts forth in making their events a success are the things I routinely point out. From my interaction with their fans, many have spoken highly of their interaction with the organization.

Nick Laveglia, President of the Borough Boys and co-founder of 5 Points Press has interacted with Cosmos Chairman and CEO Paul Kemsley numerous times and this is his take, "Every interaction with Mr. Kemsley has been fantastic. He treats the fans with respect and like family. You can tell he is as passionate about game of soccer as the fans are."

Wednesday night marked the 34th Anniversary of the New York City Blackout of 1977. In the midst of the city-wide looting, rioting, and arson, legendary Brazilian soccer player Carlos Alberto arrived to the city to join the New York Cosmos so he can join fellow Brazilian teammate Pelé.

Thirty-four years later, the New York Cosmos and Umbro hosted a "Blackout Launch Event" at Reed Space (151 Orchard St) where they acknowledged both the significance of 1977's blackout and the arrival of Carlos Alberto by unveiling their new line of "New York Cosmos Blackout Collection."

In the middle of the festivities… it hit me. Whether you agree with the marketing campaigns of the New York Cosmos or not, at the end of the day, the New York Cosmos are once again relevant in American Soccer. They've been clear about their intentions of wanting to become the 20th team in MLS.

In less than a year, they've been able to simultaneously entertain us while making us cringe with some of their decisions and action. But when it's said and done, are we or are we not talking about the New York Cosmos? Are we or are we not wearing their clothing line in support? Are we or we not following the Cosmos Copa, their Cosmos academies & PDL team, and any news they provide us?

Whether or not you support the Cosmos organization, you're talking about the New York Cosmos… you know it and I know it! I don't know about you but I'm enjoying this roller coaster ride! If and when they return, I'm simply enjoying the moment and the experience of following this historical American Soccer Club.

If the Cosmos didn't announce their return last summer, do you believe that 5 Points Press would have existed? Would the friendly rivalry with Red Bulls supporters club the Viking Army (they're cool) have ever existed? Would I have interviewed Wayland Moore, Dr. John L. Xethalis, Mario Ramos, and Horras Porras? Don't know who they are? Look them up…

Since the New York Cosmos have yet to be part of Major League Soccer, I'm going to break the fourth wall and simply level with you of my opinion of the New York Cosmos and Paul Kemsley. While many report about the New York Cosmos, I've actually been covering the New York Cosmos since Pelé's announcement last summer.

I definitely have the team support of 5 Points Press and my articles to backup my statement. I've been to their office numerous times so I don't need an exclusive interview with PK, Terry, Joe, or Gio to boost my readership while validating myself as a player within the Press.

For one moment, this laborer of words is going to be a fan and simply tell you:

Fuck It! I've seen enough from the New York Cosmos to be convinced… I support PK and the entire New York Cosmos Staff!