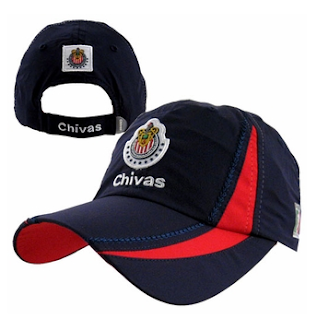 If you're anything like me then soccer gear catches your eye, and in NYC there is a lot of it. So I decided to start keeping track of what I see in order to determine which club's crest is most prominent in my New York. I say "my New York" because I can't be everywhere and frankly I don't have the patience to organize a study that involves every neighborhood in every borough. Seeing as I have a big competitive spirit I felt it only appropriate to put this information into league style tables or standings as we Americans know them. I also wanted to give the table a soccer feel so I decided the most expensive pieces of soccer
paraphernalia
(Jackets and Jerseys) would be worth 3 points while everything else (Hats, T-shirts, Scarves, etc) would be worth one point.
That's
the basic idea, but I did add some necessary rules in order to make the information meaningful, fair, and countable.
The first rule is that the article of clothing must have the official crest or logo of the Club or National Team on it. This is in fairness to smaller clubs and leagues I don't follow, because although I would easily a recognize a red United shirt with Rooney's face on it I might not as easily recognize a Red Bull shirt with Rooney's face on it. Another very important rule is that what I wear doesn't count, otherwise USA, Cosmos and Blackburn Rovers would hold the top spots, and clearly that wouldn't tell us anything about NYC and instead we would all know what I wore that week. The third important rule is that when I go to a soccer pub or a live soccer match (both of which I did on
Saturday
) any shirts seen on the way to the event or at the event don't count. So now that you know how it works I present to you the first weeks' NYC Kit-League table.
I'm not at all
surprised
that a Mexican team tops our standings, and
I'm
even less
surprised
that it's Chivas. Some notable teams that didn't make the table the first week include Real Madrid, Club America and sadly the
USMNT
. I do expect all three of those teams as well as the big English clubs that haven't made it yet to put a dent in the table before we get to deep into the "season." The fact that NY Cosmos is the only team besides Chivas that I saw more than once speaks to the power of marketing. Believe it or not I'm actually not shocked that Seattle has mad it onto the list already as the only
MLS
club, I think I see more Seattle gear around New York then anyone except for Red Bull.
I'd also like to address the potential one hit wonders in the table,
Celta
Vigo
,
Besiktas
, and Blackburn Rovers.
Celta
Vigo
is probably lucky I even recognized their badge as it took me two or three minutes before the clubs name popped into my head.
Besiktas
counts as a one hit wonder because although they are the 3rd biggest team in Istanbul there just isn't a big Turkish population in the United States. (at least compared to the other countries seen on the list.) Blackburn Rovers come in at a familiar position sitting on a familiar amount of points. One point and the foot of the table. Also allow me to point out that Rovers are only there because I ran into a friend of mine who was wearing his Rovers t-shirt at the time, I almost feel guilty putting my favorite club in for that reason, but rules are rules.
I'm excited to see how these numbers grow as I feel this was a slow week and I didn't get out of Queens as much as I would have liked, but I'm also dreading the day the Mexican National Team plays a game. Until next time put on your favorite teams' shirt and be seen.