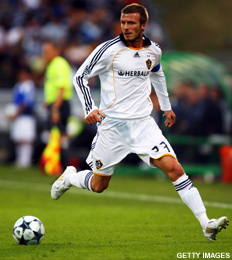 According to this story
, Posh is considering the move to further her fashion business. This bit of news should stir up a lot of Beckham to be involved with the Cosmos rumors, especially being his best friend Terry Byrne is on the Board of Directors.
Would you like to see Beckham involved in some capacity?